Learn How to Line Dance in Fenway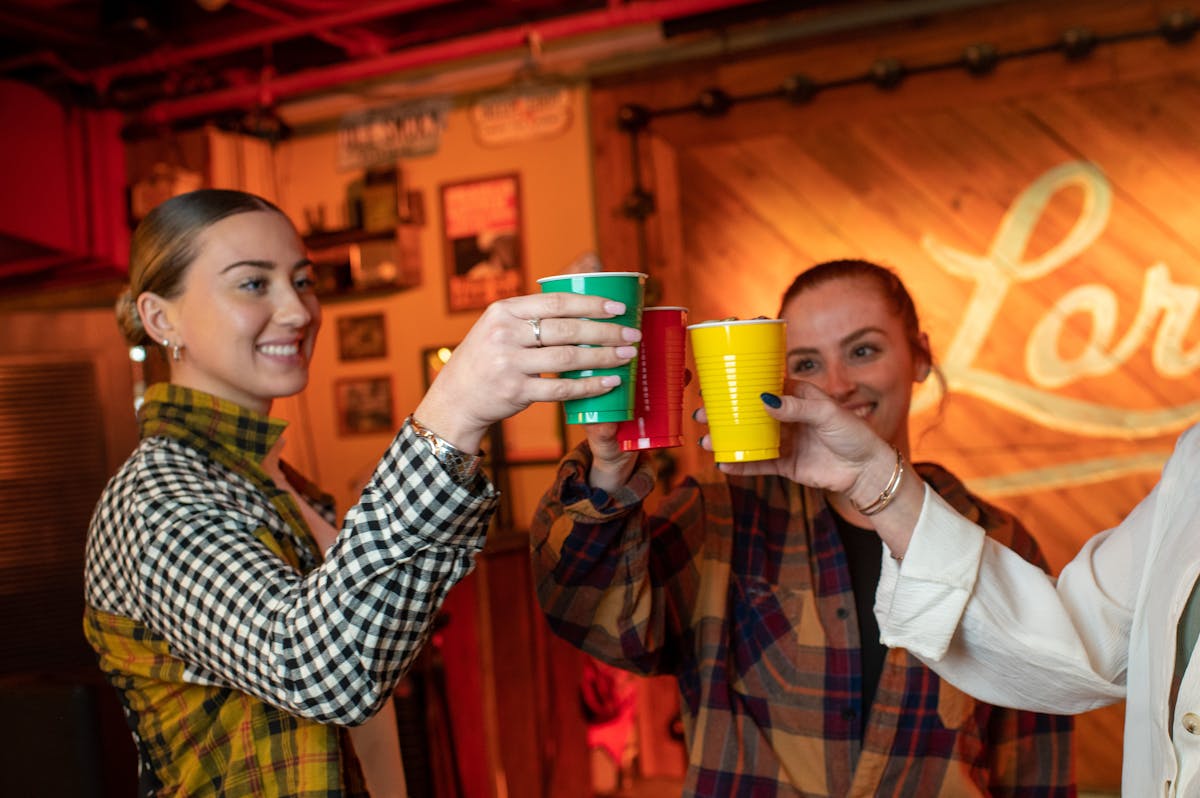 Are you looking for a fun and exciting way to stay active in your Boston community? Line dancing might be just the thing for you! At Loretta's Last Call, we bring a taste of Nashville to Lansdowne St every Sunday and Tuesday with our free line dancing lessons. Get loose and bring your best two-step to our honkey tonk hoedown. Arrive early for dinner before dancing the night away at Fenway's favorite country bar!
Line Dancing in Your Boston Community
Not sure where to start your line-dancing adventure? Travel into Boston's Fenway neighborhood, meet like-minded individuals, and learn new moves while sneaking in some exercise. Not only is it a great way to stay fit, but it's also a fantastic opportunity to meet new people and form lasting friendships. Don't be intimidated if you've never tried it; line dancing is easy to learn and suitable for all skill levels. So wear your dancing shoes and join the weekly fun at Loretta's Last Call in Fenway!
Master the Basics of Line Dancing
If you're interested in trying line dancing, it's vital to master the basics first. Don't worry if you're a complete beginner; line dancing is easy to learn and suitable for all skill levels. Start by attending local classes every Sunday at 7 pm or Tuesday at 8 pm at Loretta's Last Call! Attending a few line dancing lessons at Loretta's will help you get a feel for the dance style. You'll begin by learning basic steps and moves, such as the grapevine or the shuffle. Once you feel comfortable with these basics, you can build on them and learn more complex routines. Remember to stay relaxed and have fun; line dancing is a great way to stay active and socialize with others in your Boston community.
Get in Sync at Loretta's Last Call
Don't miss out on this free opportunity to learn how to line dance in the heart of Fenway! Round up your friends and family and two-step to Loretta's Last Call every week. While this event is free, it does require that all participants are 21+ and bring proper identification. At Loretta's, there is more than just line dancing. This country venue in Boston hosts live music, country-inspired cuisine, creative craft cocktails, and even a collaboration with Backdoor Donuts to fulfill your sweet tooth! With no sign-up necessary, we hope to see you at Loretta's every Sunday and Tuesday night this summer. For more information, please call us at 617.421.9595.