Where to Learn Line Dancing in Boston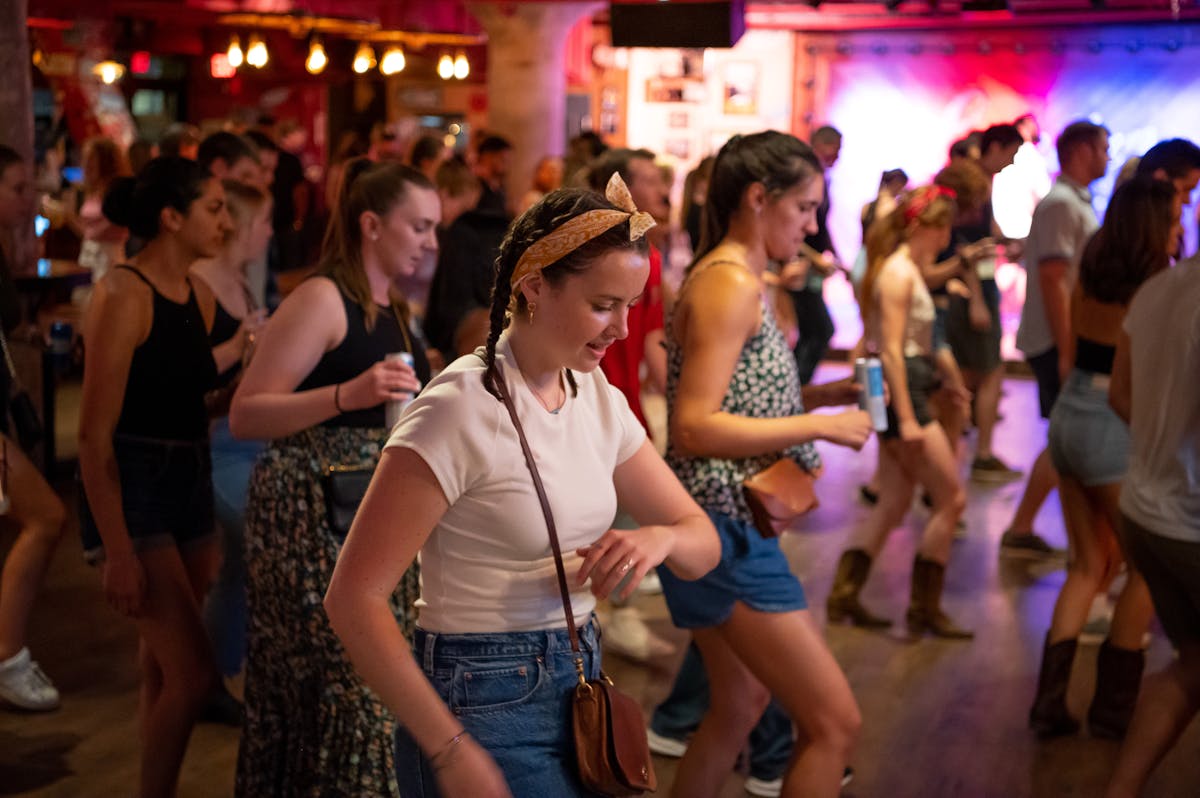 Get your dancing boots on because Loretta's Last Call in Fenway offers free line dancing classes every Tuesday and Sunday night! As Boston's only country venue, Loretta's Last Call brings a Nashville vibe to Fenway! Whether you are joining us for your first or hundredth time, we welcome everyone to join us for line dancing in Boston. Please continue reading to learn more about line dancing and its history!
The Origins of Line Dancing
Like many things in life, the evolution of dance was not always clear-cut. The origins of line dancing as it is known today are widely debated, although traditional country dances have been around since the pioneers of the West. We see many variations which make identifying where line dancing originated from difficult. What we do know is that line dancing rose to popularity across the country in the 1970s. Although this was the disco era, it was also a time when country music began to see considerable changes in the music scene. During this period, many popular country line dances were produced one after another. Luckily, today we continue to hold the same appreciation for line dancing!
Line Dancing Line-Up
It goes without saying that line dances are an integral part of any authentic country hoedown. Country festivities have long been characterized by the activity and the music accompanying them. Come show us what you've got while line dancing at Loretta's Last Call!
While each line dance is choreographed to a specific song, these are a few of our favorites for beginners:
Elvira

Houston Hustle

Boot Scootin' Boogie

Stray Cat Strut

Slap Leather / Slappin' Leather

One Good Reason

Woolshed Waltz

Cowboy Cha Cha
No Sign Up Necessary, Visit Loretta's Last Call
Join the fun and attend a free line dancing class at Loretta's Last Call! Whether you are coming for dinner and staying for the dancing or just dancing, bring your dancing boots! Please call us at (617) 421-9595 with any questions regarding our classes!