Does Southern Food Mix Well With the Fall?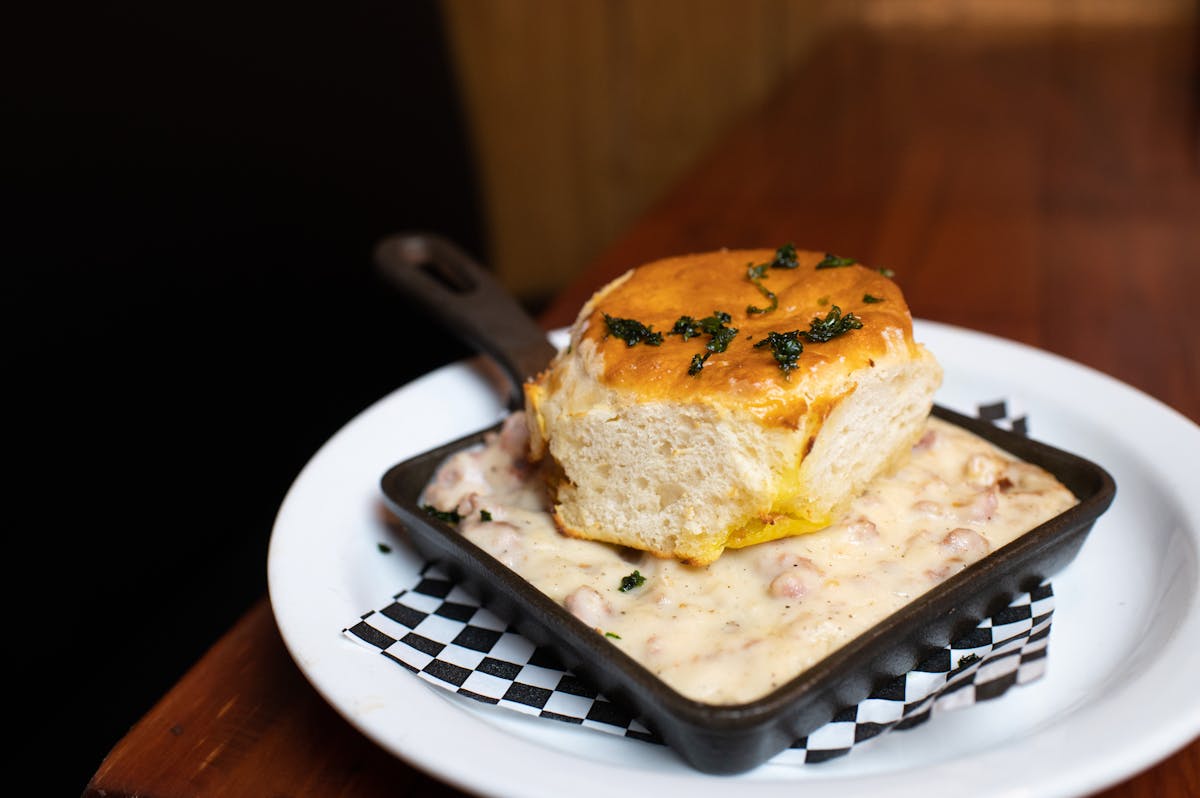 Southern cuisine is a style of cooking that originated in the Southern states of the US and is known for its rich and comforting flavors. Seasonal ingredients play a crucial role in Southern food, as they are often used to add depth and complexity to dishes. In the fall season, in particular, many delicious ingredients, such as pumpkins, sweet potatoes, and apples, come into season. Follow along to see where you can get your fix of Southern cuisine in Boston this fall and what some of our favorite fall-inspired dishes are!
Seasonal Ingredients in Southern Food
Southern cuisine is known for using fresh, seasonal ingredients, and fall is no exception. Many delicious ingredients come into season during the fall months, including sweet potatoes, pumpkins, apples, and various types of squash. Fall is a beautiful time to explore the flavors of Southern cuisine and experiment with new recipes using fresh, seasonal ingredients. If you want locally sourced ingredients in your southern meals, check out Loretta's Last Call in Fenway!
Fall-Inspired Southern Dishes
Many traditional recipes come to mind when it comes to fall-inspired Southern dishes. From hearty stews and casseroles to roasted meats and vegetables, Southern cuisine has no shortage of comforting dishes that are perfect for the cooler months. Some popular traditional fall dishes in Southern cuisine include gumbo, jambalaya, chicken and dumplings, and cornbread stuffing. However, many chefs also experimented with modern twists on classic Southern dishes to create new and exciting flavors. For example, add a touch of cinnamon and nutmeg to your sweet potato casserole, or use bourbon in your pecan pie recipe. These minor tweaks can give a classic dish a whole new dimension of flavor.
Southern Cuisine in Boston
If you are looking to get your fix of southern cuisine in Boston, look no further than Loretta's Last Call in Fenway! At Loretta's Last Call, you can enjoy their fall menu full of southern classics such as hot chicken sliders, brisket sandwiches, cajun fried shrimp, and many more mouth-watering options. In addition to its superior fall menu, Loretta's didn't hold back on crafting a refreshing and tasty fall cocktail menu. Visit Loretta's this fall to taste your favorite fall flavors through their southern cuisine, cocktails, and seasonal beers. To make a reservation at Loretta's Last Call in Fenway, please call (617) 421-9595 or book your table through our website. We look forward to welcoming to cooler weather with you soon!