Oktoberfest at Loretta's Last Call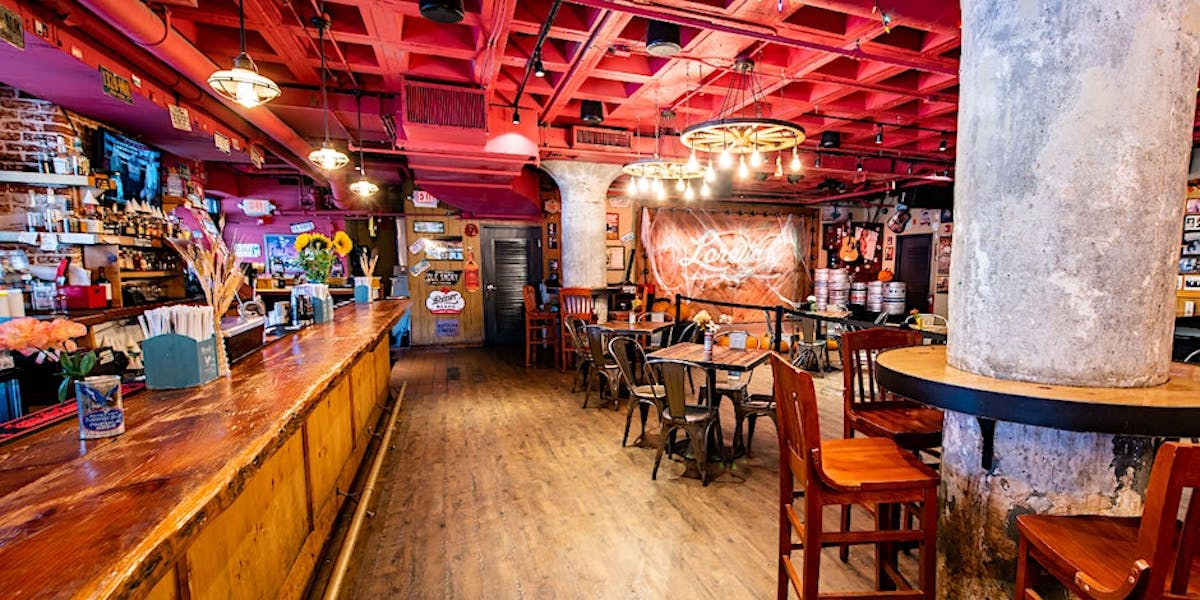 Are you excited for Oktoberfest at Loretta's Last Call? With Sam Adams as our host, this event will be a blast! Whether you love beer or want to have a great time, you will want to attend this fantastic celebration of all things German. Continue reading for more information!
A Night of Beer and Fun
Loretta's Last Call's Oktoberfest is the perfect event for beer lovers and those looking for a fun time. We have plenty of activities planned and surprises in store to keep you entertained all night. Check out our beer list and activities by discovering the details below.
Swag Giveaway
Be one of the lucky attendees to snag some awesome swag. Show off your love for great beer in style. You might just leave with some fantastic beer-themed merchandise that will be the envy of your friends.
Stein Hoisting Contest
Are you up for a challenge? Test your strength and endurance in our thrilling stein hoisting competition. How long can you hold your stein filled with delicious Sam Adams brew? It's fun to showcase your arm strength and competitive spirit while enjoying some fantastic beer.
Free Admission
One of the best things about this Oktoberfest extravaganza is that admission is FREE! That's right; you can join the fun without any entrance fees. This is an event you need to take advantage of.
Live Music
What's a celebration without some great music? Keep the Oktoberfest vibes going with a live performance by the incredible Cashwood. They'll be playing from 9:00 PM to 12:00 AM, so get ready to dance the night away to the tunes of this fantastic band. Live music and beer are a perfect combination for a memorable evening.
Bring Your Friends and Join the Fun
Take advantage of this fantastic Oktoberfest event. Gather your friends and head to Loretta's Last Call for a night of beer, music, and, most importantly, fun. Prost! It's time to raise your beer steins and make some unforgettable memories.
As the evening unfolds, you'll immerse yourself in a lively atmosphere filled with clinking glasses and joyful laughter. Seeing people enjoying their steins and participating in the stein-hoisting contest adds excitement.
The swag giveaway is a fantastic way to commemorate the evening. Imagine going home with an incredible memento that reminds you of the tremendous time you had at Loretta's Last Call during Oktoberfest. It's not just a celebration; it's an experience to cherish.
Remember, admission is free, so there's no reason not to be a part of this Oktoberfest extravaganza. Whether you're a regular patron of Loretta's or new to the scene, you'll have a fantastic time.
Discover the Spirit of Fall at Loretta's Last Call
As the night goes on and the live music fills the air, it's hard not to start moving to the beat while hanging out with old and new friends. Oktoberfest at Loretta's Last Call is more than just an event; it's a celebration of community, friendship, and the pure joy of getting together over amazing beer and fantastic music. So, go ahead and mark your calendars, invite your pals, and get ready for a night you will remember. Here's to Oktoberfest at Loretta's Last Call, the ultimate celebration of the season!