Best Summer Salads to Try in Boston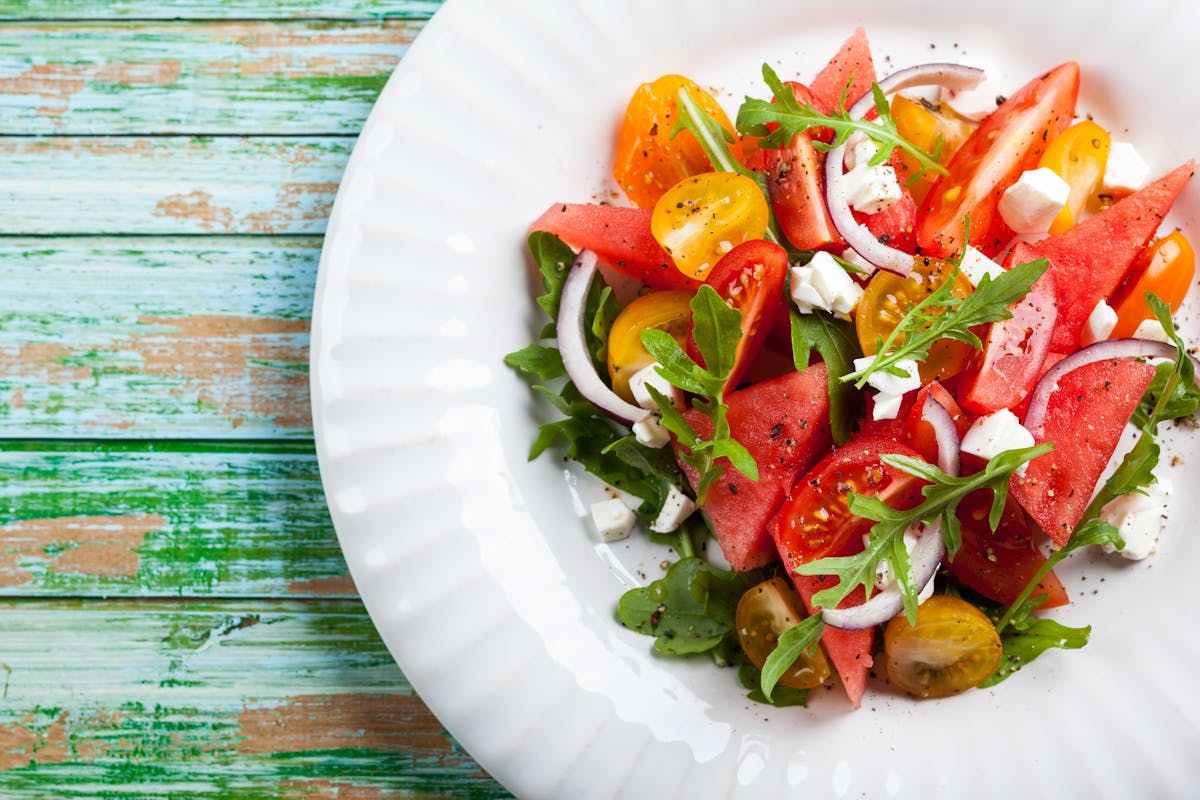 Every year, salads make it to the top of the list of popular dishes for special occasions and outings. This summer, you will definitely come across different salads in homes and restaurants. Join us as we go on a veggie adventure, here are some of the best salads for you to check out in the summer.
Pasta with Assorted Vegetables
This one is a hit with vegetarians. It doesn't matter if it's gluten free or whole wheat, it matters even less how it's shaped. We all love our pasta. Pasta goes a long way to complement the nutritional value of many vegetables. As a result, pasta with assorted vegetables like tomatoes and cucumbers form an excellent salad mixture.
This salad is best when refrigerated and cold, as it sublimes the acidity of the raw vegetables. The pasta can be half-cooked or just soaked. A mild Feta dressing usually accompanies pasta with vegetables and is best served with wine or milk. You should try this salad mixture over your summer.
Watermelon Feta Salad
Watermelon on its own with a few additives forms an excellent salad. The Watermelon Feta features some sliced Feta cheese and some chopped Watermelon. Additives like mint leaves, oil, vinegar, and onions give this salad an extra aroma and taste. The salad is relatively easy to prepare, as it is just a mixture of the ingredients mentioned above.
Like most salads, the Watermelon Feta is also best when refrigerated and is best served with wine. This summer, the Watermelon Feta should certainly be on your menu.
Berry Salads
As the name implies, the Berry Salad is a mixture of assorted berries. The variety of berries available could vary with your region. However, the Berry Salad is best with strawberry, blackberry, and raspberries. You can include other berry types depending on your taste. However, the strawberry, blackberry, and raspberries mix perfectly to ensure a great taste.
Additives like mint leaves and radishes are included to finish the dish. You will not need much salad dressing as these berries are already full of flavor and taste.
Ambrosia
Ambrosia is a widely known variant of Fruit Salad. Ambrosia is one dessert you should try over your summer. The salad features a mixture of main fruits. The fruit variety is mostly pineapples, marshmallows, bananas, coconut shavings, and mangos.
Ambrosia is currently one of the most popular salads in America and the Netherlands. Your summer dessert menu should include an Ambrosial delight.
Ambrosia is dressed in sour cream, yogurt, and even whipped cream. These dressings neutralize the acid content of the fruits used in preparation. The salad is also best served when chilled and could go with various drinks.
Contact Loretta's For More Summer Salads
There are many salads that you can try, but not all are great for summer. This is why Loretta's Last Call has highlighted some of the best choices you can go for every summer. Loretta's Last Call has some of the best summer salads at our restaurant in Boston. We'll always give you that sweetness and excitement to get your sunny days kicking with these salads. Contact us today by calling (617) 421-9595.