Back Door Donuts Catering at Loretta's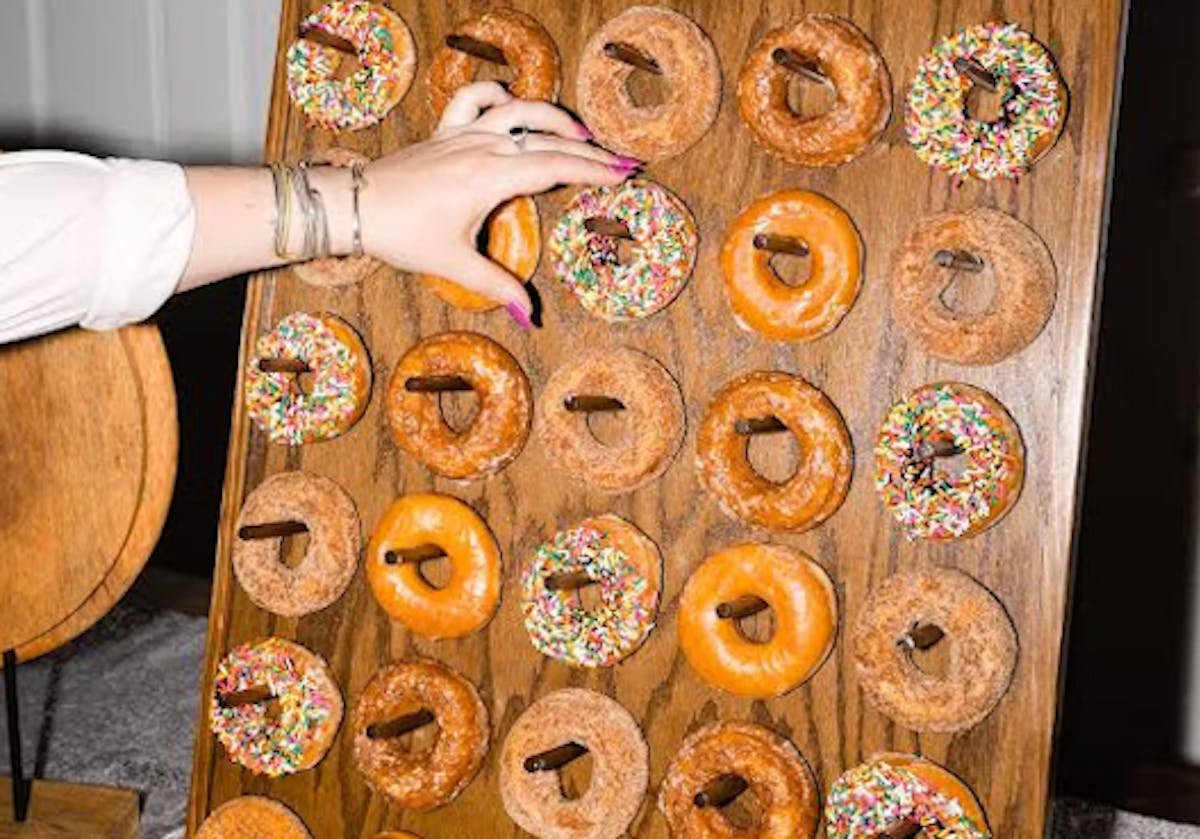 Welcome to Loretta's Last Call, the vibrant and lively destination for good times and great food on Lansdowne Street! We're excited to introduce our new collaboration with Backdoor Donuts. Their catering and events will satisfy your sweet tooth and leave you craving more.
Why Choose Backdoor Donuts Catering?
At Loretta's Last Call, food is the heart and soul of any successful event. That's why we've teamed up with Backdoor Donuts, the renowned bakery famous for its mouthwatering creations. Their menu has something for everyone, from traditional glazed donuts to innovative creations like maple bacon and raspberry-filled delights. You can count on their donuts to be fresh, fluffy, and flavorful!
Catering Services Tailored to Your Needs
Backdoor Donuts understands that every event is unique and is committed to providing a personalized experience for each occasion. Whether you're hosting a small gathering or a large celebration, Backdoor Donuts will work closely with you to ensure their donuts become your event's highlight. From birthdays and weddings to office parties and charity events, Backdoor Donuts catering is designed to elevate your gathering. Their team of skilled professionals will take care of all the details, including set-up and presentation, so you can focus on enjoying the festivities and creating unforgettable memories.
Find Us at Loretta's Last Call
After 7 pm, you'll see us slinging donuts out the side door at Loretta's Last Call! From the smell to the atmosphere and the infamous "Glazed & Confused" neon, we're hard to miss. Loretta's Last Call is located on Lansdowne Street and is the perfect venue to host your event while indulging in Backdoor Donuts' heavenly creations.
With its lively ambiance, friendly staff, and menu that goes beyond donuts, Loretta's Last Call offers the ideal setting for any occasion. Whether you're planning a private gathering in our dedicated event space or looking to book our main dining area, you can be assured of a warm welcome and an unforgettable experience.
Book Your Event Today!
Don't miss the opportunity to make your event a truly sweet affair. Contact Backdoor Donuts Catering today to discuss your catering needs and start planning an event that will leave your guests craving more. With Loretta's Last Call as the backdrop and Backdoor Donuts as the star of the show, your event is sure to be a delicious success!
Remember, after 7 pm, join us at Loretta's Last Call and indulge in Backdoor Donuts' irresistible treats. From the heavenly aroma to the inviting ambiance, you won't be able to resist the temptation of these delectable delights. So, mark your calendars and prepare to embark on a journey of sweet indulgence at Loretta's Last Call! For more information, you can get in contact with Loretta's Last Call by dialing (617) 421-9595 today.